Business Portal
Business Portal is a web-based platform that allows you to manage your accounts and transactions. You can view your transaction history, settlements, and update your business account information through the Portal. 
​
The Portal is designed for users that use Teya payment solutions to accept card payments. If this includes you, you should have access to the Business Portal. 
​
Accessing the Business Portal
You can access the Business Portal through a web browser on your computer, tablet, or a mobile device. Simply visit Business Portal or our website and log in to your account to access the Portal.
​
​




Settings on the Business Portal
Setting up multiple user accounts
You can create multiple user accounts for your business in the Business Portal, each with their own login credentials.
​
1. Log in to the Business Portal.
2. Locate the ⚙️ Settings section (bottom left in desktop view).
3. Select the Team tab.
4. Click on the + Add Member button.
​
You can view and update the list of user accounts that have access to your business in the Portal.
​
​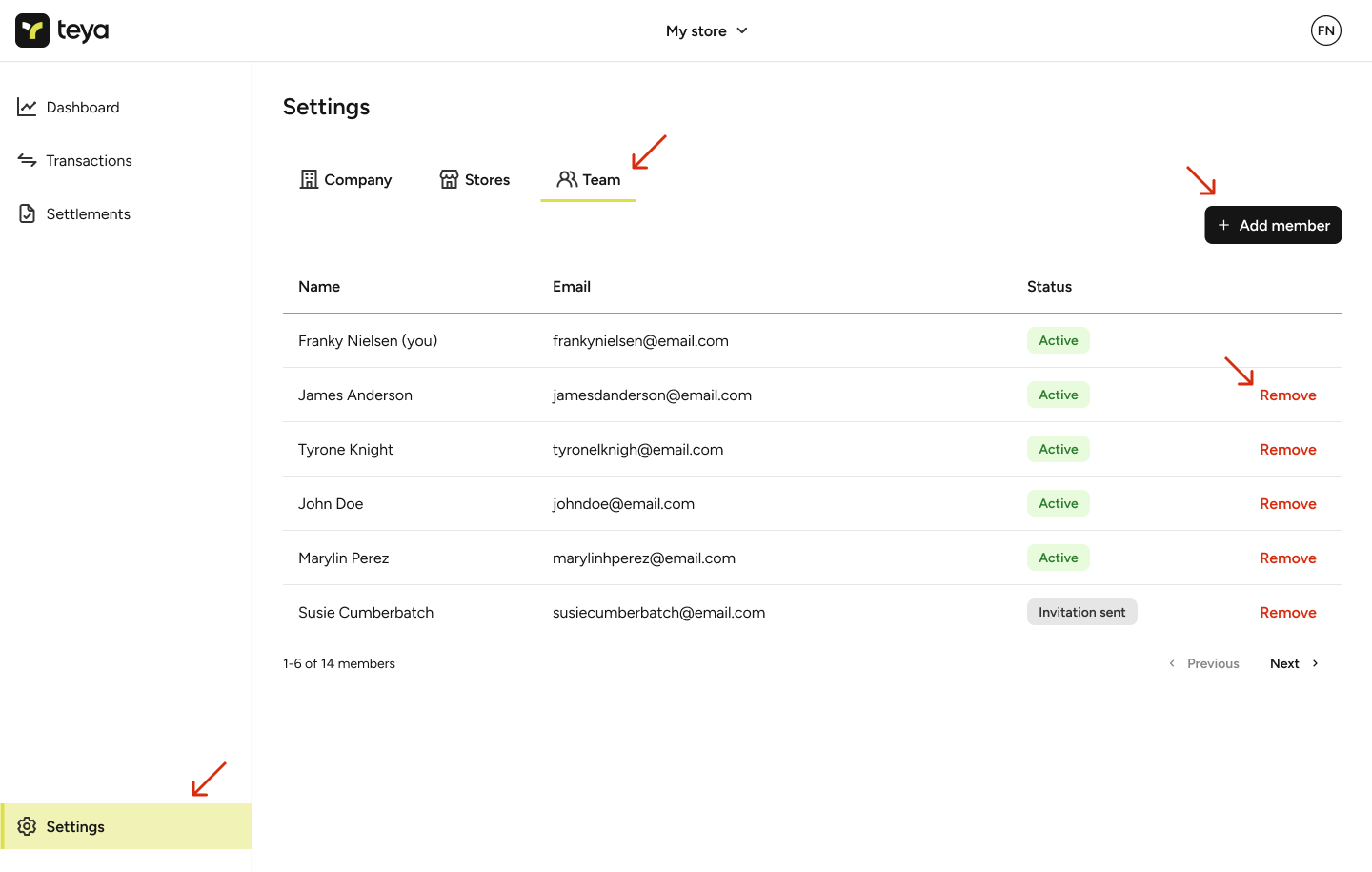 ​
​
Updating business account information
Log in to the Business Portal.

Locate the ⚙️ Settings