Website - Settings
In the Settings section, you can customise various aspects of your website, including the website title, meta tags, and other information. You can also configure the website logos and icons, control search engine indexing, and set up URL forwarding.
Website title, metatags and other information.
Make sure to provide your website title, metatags, and a concise description that summarizes the activity on your website. This information is crucial for indexing your website and improving its visibility on search engines.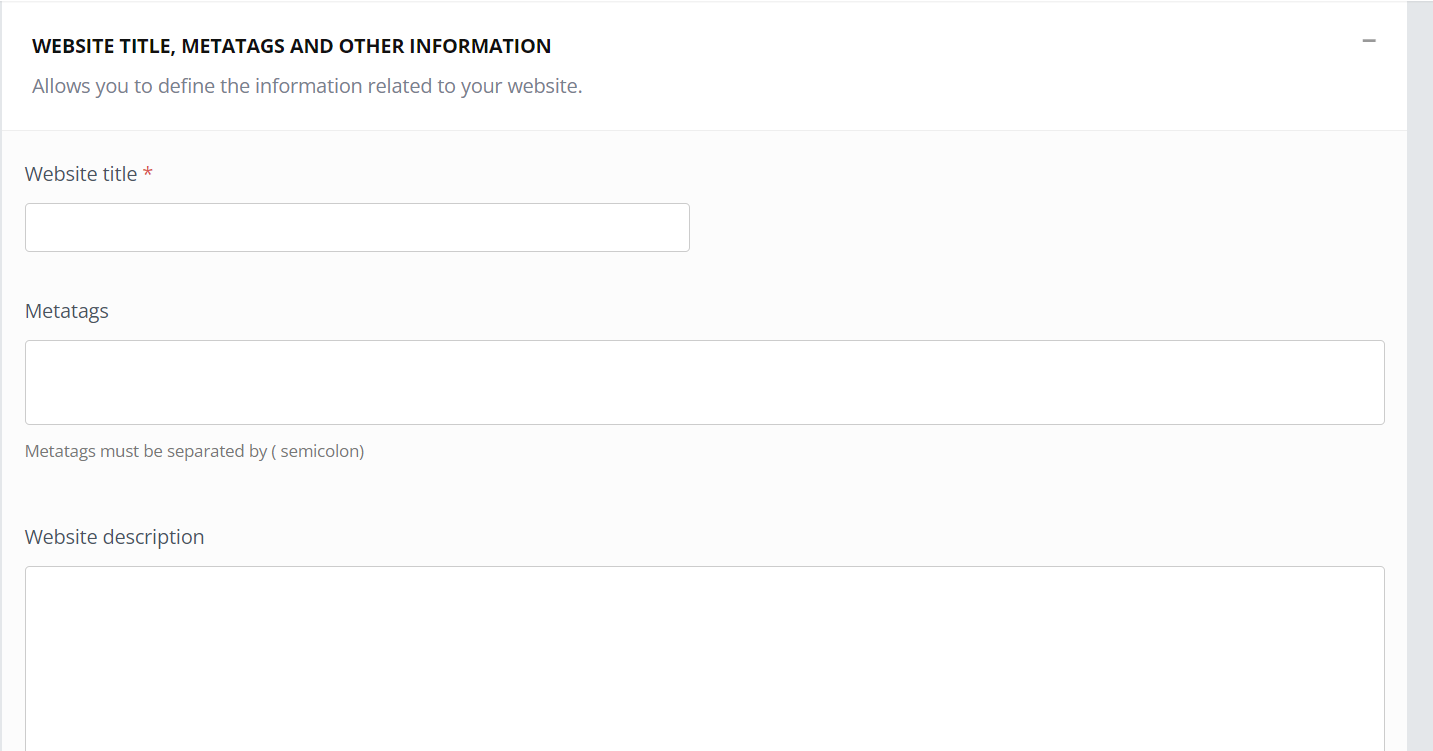 Website logos and icons.
To add a logo to your website, navigate to your Website > Settings > Website logos and icons. Please note that the mobile bar icon allows you to set the logo specifically for the mobile bar. It's recommended to use a maximum size of 20x180px for logos.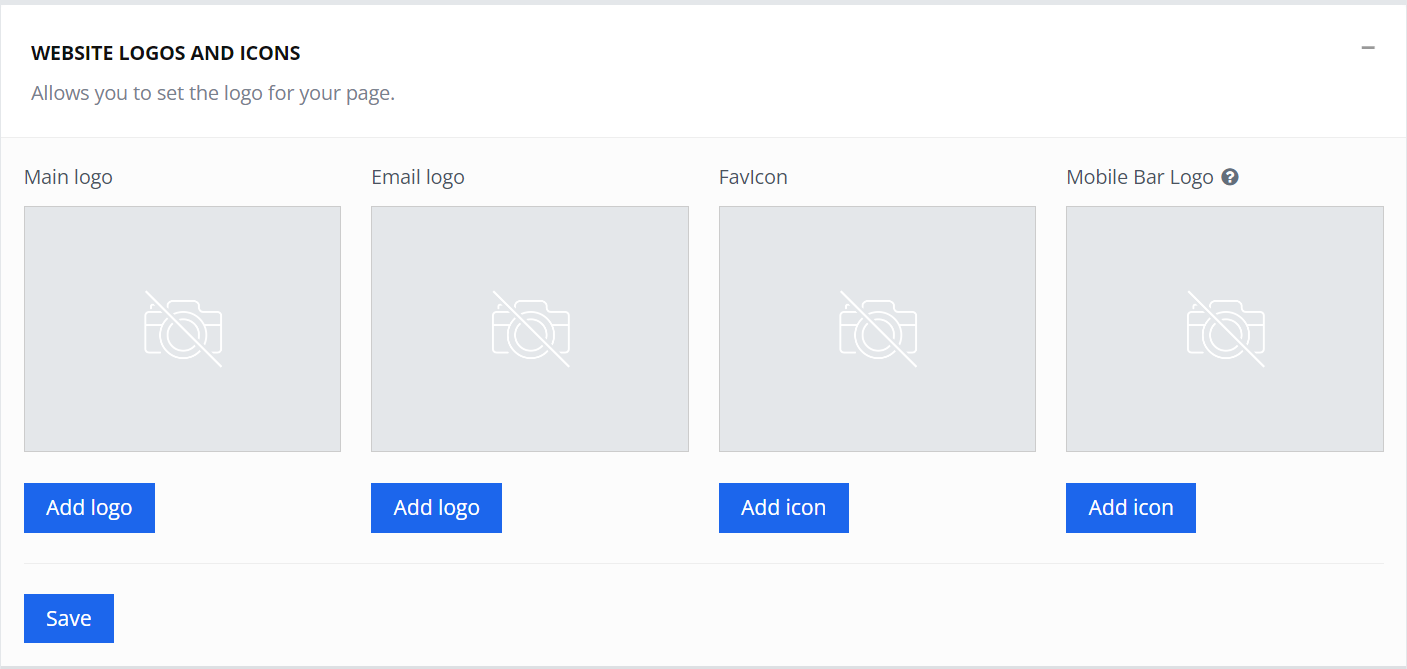 Search engines indexing.
Once your website is ready, you can enable the indexing option. This ensures that your website can be discovered by search engines. Simply provide the requested information, specify the redirect type if needed, and save your settings.

Restricted access.
You have the ability to restrict access to the page either by setting a password or by making it accessible only to registered users.
URL forwarding.
If you want to redirect users to your website, navigate to Website > Settings > URL forwarding and add a redirect. This allows you to specify a forwarding rule to direct users to the desired location on your website.

Fulfill the requested areas, add the redirect type option, and save.

Custom codes for the thank you page.
Access custom codes in Settings > Custom codes. This allows you to include tracking codes specifically for the thank-you page.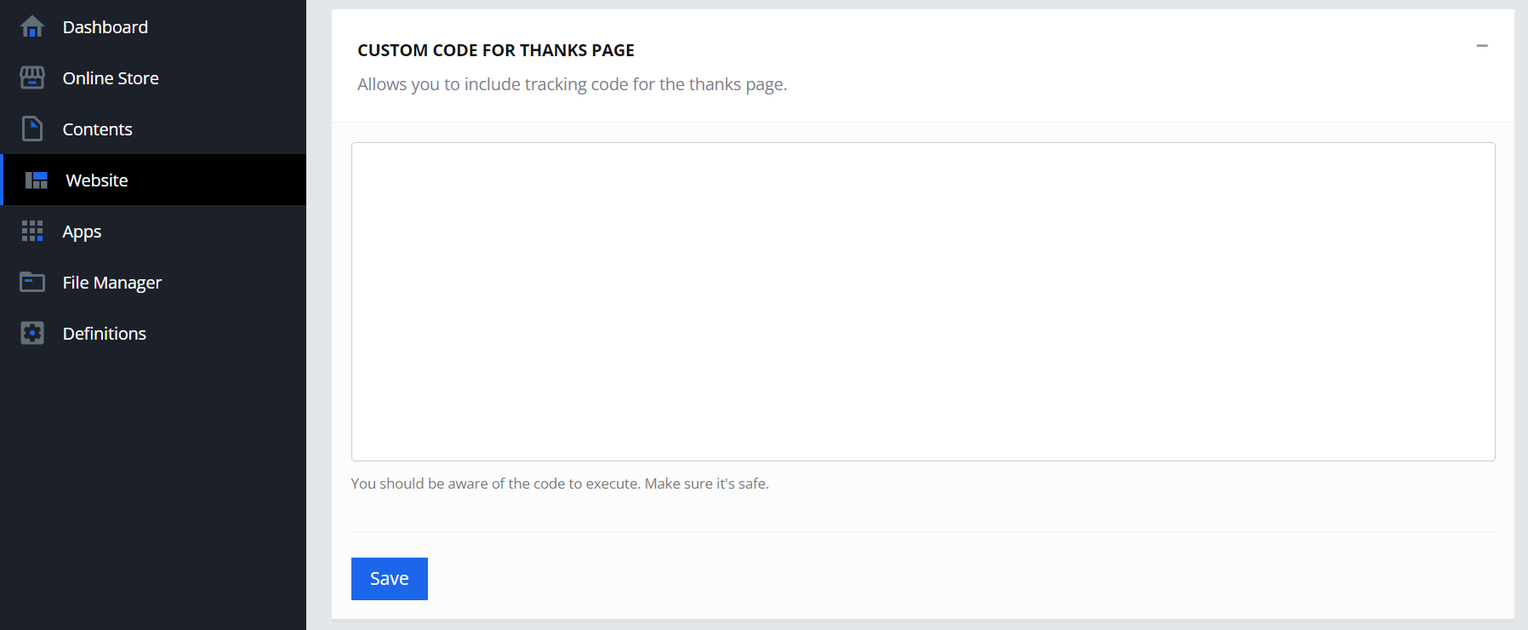 Important: we cannot be held responsible for external codes. Please ensure that any code you use is safe and that you understand how it will be executed.